Understanding the binding mechanisms of endo and phytocannabinoids into the human CB1 receptor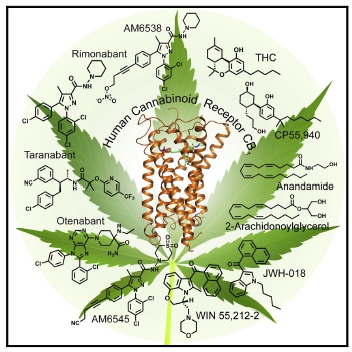 We would like to understand why structurally different compounds such endo and phytocannabinoids interact with the same cannabinoid (CB1) receptor apparently at the same binding site. Endo- and phytocannabinoids are of great importance and understanding the mechanism by which human cannabinoid receptors are modulated will open up new avenues for drug development targeting these receptors.
Figure taken and adapted from Hua, T. et al. Cell 2016, 167, 750–762.